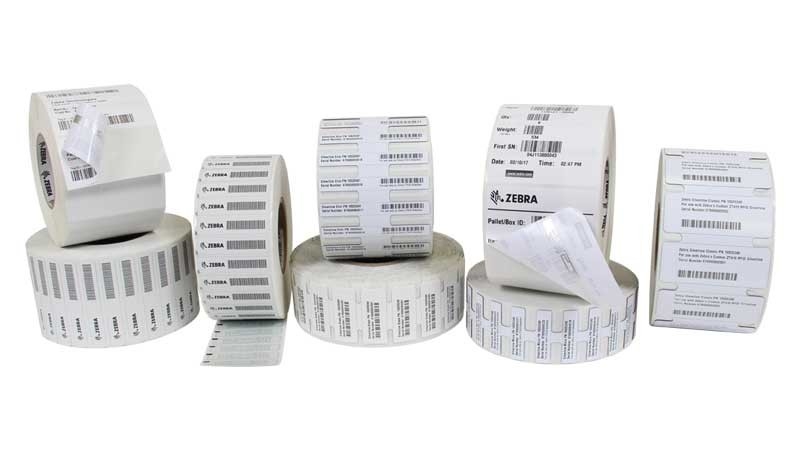 Top 5 Reasons to use RFID Labels
Enterprises are continually looking deeper into their operations and farther across their supply chains for opportunities to become more efficient and more cost-effective. RFID Labels have proven a viable solution for true asset visibility and tracking in many industries and a variety of applications.
Here's WHY:
Small footprint, low profile, big results! – When you need to fit where other tags won't, the broad selection of label sizes from RFID R US will make your decision easier. Two important characteristics contribute to choosing the right tag for your application – the available surface area and the required read range. Keep in mind, RFID R US labels offer many label size options, with 50% more read range per size than comparable competitive products.
Easy Deployment – One of the benefits of RFID labels is the ability to print and encode right on site. In an era of constant change and a demand for immediate action, the ability to print and encode on demand using your own unique data is often a desirable feature. RFID R US's IQ labels are compatible with many of the top RFID printers on the market (unlike some label manufacturers that design their labels for use on one printer only).
More choices, more product options – Label products have certainly evolved and improved over time! On metal labels now include options for over-laminate, adhesive, custom sizes and color printing and encoding. RFID R US offers a broad portfolio of on-metal and off-metal RFID labels. Several encoding options will also ensure your customers obtain optimal privacy, performance and memory benefits to address their specific application.
Lowest price – Labels are highly cost-effective! Labels typically start at cents on the dollar and increase the cost as you increase options and/or customizations. With read performances ranging near 10 meters, labels are a cost-effective choice for many light industrial and IT applications. RFID R US labels are typically list priced 20-25% less than competitive products. Bring us a competitive quote for a similar product and we'll beat it!
Suitable for a multitude of applications – RFID R US makes it simple to deploy labels for a multitude of applications and integration into manufacturing and supply chain processes worldwide. Here are just a few examples:

Healthcare: Laboratory & Pharmacy inventory and equipment & patient record labeling (anti-static and chemical wash-resistant options)
Transportation & Logistics: Shipping, receiving, warehousing with pallets, cases & carts (overlaminate options for print protection and long read ranges for portal applications)
Manufacturing: Product lifecycle & maintenance, work-in-process, inventory labeling (ease of use; simple Print, Peel, Stick reduces deployment costs for consumables and RTIs)
IT Equipment: Computers, office equipment, printers, and infrastructure components (balanced on/off metal performance for all surfaces, sizes for those limited surface areas and read ranges to eliminate possible interference)
Maybe you haven't considered using RFID Labels in these applications, until NOW!